One of the biggest mistakes that adults make is assuming that the life of a youth is carefree with no big problems. Then whatever problems that are in fact very serious to these young people are considered minor. It is a major mistake to make that assumption.
One of the common yet extremely difficult problems that the youth in Canada have to deal with is social issues. Within this are many different categories:
Bullying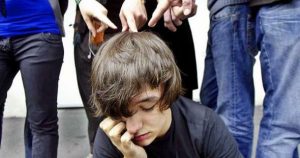 Thankfully, bullying has become a very important issue that is being recognised as a huge problem for the youth today. For some, it has gone to such levels that some youth have committed suicides because of it. Bullying can come in many different forms but now with recognition of it coming to the forefront, many youngsters don't feel so alone with this problem anymore.
Changing technology
This too comes under the umbrella of social issues because the technology the youth have access to today opens up many different social platforms to them. If they happen to be introverts then they often become targets for not using these platforms. They are almost forced into just so they can fit in with their peers.
Ethnic social issues
Canada is made up of many different ethnic groups. Also, there are many native youths who have to deal with their own unique challenges. Their social issues are more geared towards having to conform with the way of the elders and balance this with the modern way of living for young people today.
No matter which of the many social issues youth have to deal with, it is critically important that this is recognised and that they feel that they can be open about this. They need support and resources to help them through challenging times. Even peer pressure should be considered to be a major issue for youth that has to be addressed.