The Canadian Youth of Today
Youth in Canada face their own challenges much like the young ones do in any country. Things have changed dramatically over the years and what they have to deal with this today can be difficult. However, being resilient young Canadians allows them to overcome obstacles in innovative ways.
Finances for Youth
Some thing that the Canadian youth groan about their financial situations needlessly but statistics have shown that the youth of today are facing the most student debt that has been recorded in history and to top it off they are working more hours and making less money.
In spite of this the young ones are still seeking out higher education and most try to contribute to their costs of education by holding down low paying jobs.
Employment Challenges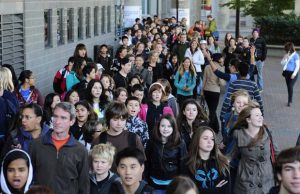 While still in the educational years young people are finding it difficult to get decent paying jobs because the job industry is putting an emphasis on applicants having post secondary education, which in itself comes with a huge cost.
Statistics are also showing that there are less youth now in Canada compared to going back to 1971. Where at that time youth was considered to be in the age group of 15 to 24 and they made up about 19% of the population of Canada. Then it shows that by 2011 this had dropped to 13% and forecasts indicate that by the year 2031 it will decrease further to 11%.
Unemployment rates are always higher for the youth in Canada compared to the older population.
With there being several different provinces throughout Canada this really dictates the lifestyles and conditions with which the youth are faced with. For example, in some provinces education is cheaper. In other provinces there is more job availability.
What the young people across Canada all seem to have in common though is a design for independence an a quest for opportunities that will allow them to live the types of lives they aspire to.
Rainbow Youth: Homepage
Welcome to Rainbow Youth, the best source for social welfare and youth programmes in Canada. We have grown immensely over the years and we continue to advocate for the youth in Canada. Here, we break down prevalent issues, provide guides for social youth programmes, and more!
Our team is dedicated to helping the youth expand their horizons and seek guidance in the many social issues they face. We believe that resilience and support will drive them to overcome obstacles as they achieve their goals.
There are many steps we take in order to do our mission. We provide the details and information on how to get certain services like financial support, employment, and training. We show the truth that lies beneath the surface and we aim to address them.
The Canadian youth today
We want everyone to be informed of the many programmes and services that the Canadian government, provinces, and private groups offer to assist the youth with their needs. One of the prevalent is financial support. While programmes run by the government offer a wide range of programmes, not all sectors are completely funded.
The programmes we feature on our website are aimed at education and employment. We know that these sectors resonate with the youth as they continue to explore the opportunities ahead of them. For some, access to proper education and training may be scarce and we aim to address that.
The youth today have plenty of access to schools and universities thanks to generous loans. However, some experience difficulties in making ends meet after they've finished their studies. This is due to the rising number of student debts, making them work more hours. With that being said, we still encourage the youth to pursue further studies if the career they want requires them to do so.
There are programmes run by certain provinces that can help the struggling students meet the demands of both work and school. We have resources and tools that can help them get started. One way we help them is to provide them with the right programmes that will give them the platform to express their needs.
Employment is a recurring theme for the youth as they search for jobs after graduating. In most cases, young professionals get hired soon after they have acquired enough work experience in the fields they are pursuing. In some cases, young professionals are struggling to pay for student debt while working. This leads to the notion that young professionals are not necessarily considered as 'youth' today when in fact, their age group still falls under it.
Despite the many struggles, there is one thing that all young people share and it is their independence and drive to search for more opportunities. Rainbow Youth aims to encourage the youth to pursue the lives they aspire to have. We want them to be informed of the programmes and initiatives that they can partake in.